JT V.I.P. FESTIVAL 10.–15. 7. 2018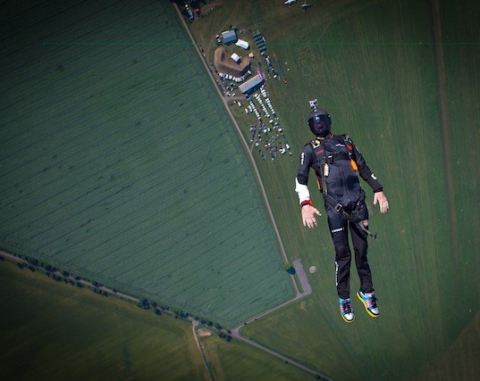 The famous JT FESTIVAL - Vol. 2
Special edition for WINGSUITERS together with 1st OPEN CZECH NATIONALS

scored by Skyderby
Look forward to have world class athletes on every load. Really want to try FF, FS, WS but have no idea where to start? At the JUMP-TANDEM FESTIVAL we have many LOs brimming with excitement.
We have for you great facilities, super aircrafts, world class load organizers, big parties, lot of fun, new skydiving experience and new frienships...
JUMP-TANDEM has many experince with organizing FAI First Category events like World Championships, World Cups, European Championships as well as Vector Festivals...
PRICES from 26€/4200m
| | | | |
| --- | --- | --- | --- |
| EARLY REGISTRATION FEE | 150€ | 3750 CZK | till 31.1.2018 |
| REGISTRATION FEE | 200€ | 5400 CZK | till 30.4.2018 |
| LATE RAGISTRATION FEE | 250€ | 6000 CZK | after 30.4.2018 *) |
*) only if there is still some place available
FOR WINGSUITERS
Open Czech nationals in distance - wingsuit, tracksuit, nacked and wingsuit rodeo
Registration fee 30 EUR*
*) this is the only fee for wingsuit competition. You do not need to pay the main registration fee for JT Fest
Disciplines:
Wingsuit (any type of wingsuit) - distance
Tracksuit (any type of track suit) - distance
Naked (only shorts for men and bikiny for girls) - distance
Wingsuit Rodeo (2 jumpers, one with and one without a wingsuit, continuous physical connection between the two within the measured distance. Outside or inside camera) - distance
Rules:
- 1st jumping day is 11th July and last competition day is Saturday 14th July.
- Competitors can jump according their own schedule. You can chose date and time of your competition jumps.
- Competitors can compete in all 4 categories.
- Maximum in each category is 8, minumum jumps to be scored is 4.
Prizes:
Wingsuit category
| | |
| --- | --- |
| 1st place | Amazing brand new multimode AAD m2 from http://www.marsjev.cz/ in value of 800€ |
| 2nd place | 5 jump tickets |
| 3rd place | 3 jump tickets |
Tracksuit
| | |
| --- | --- |
| 1st place | Jump tickets from JUMP-TANDEM, presents |
| 2nd place | Jump tickets from JUMP-TANDEM, presents |
| 3rd place | Jump tickets from JUMP-TANDEM, presents |
Naked
| | |
| --- | --- |
| 1st place | Brand new amazing G3 helmet in value of 360€ |
| 2nd place | Jump tickets from JUMP-TANDEM, presents |
| 3rd place | Jump tickets from JUMP-TANDEM, presents |
Wingsuit rodeo
| | |
| --- | --- |
| 1st place | Jump tickets from JUMP-TANDEM, presents |
| 2nd place | Jump tickets from JUMP-TANDEM, presents |
| 3rd place | Jump tickets from JUMP-TANDEM, presents |
- Competitors from Czech Republic may be donated by AeČR
zpět na výpis